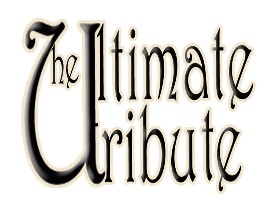 Home . The Full Show . Contact . Links .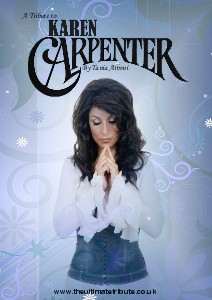 Click on the picture for full size image
A Tribute To Karen Carpenter by Tania Alboni
In 2006 Tania embarked on her Tribute to Karen Carpenter.
Karen Carpenters voice is considered by many to be the finest and most expressive in popular music. She is praised for her control, sense of pitch, and the subtle nuances of personal expression she introduced to a melody.
Tania has always been a big fan of Karen Carpenters melodic voice and she feels it a great honour to pay tribute to her memory.
When you hear Tania sing those classic songs by The Carpenters you can really tell that she is loving every note that shows her voice of to perfection.

To have the full Carpenters experience Darren Alboni can join Tania on Keyboard and backing vocals to bring you the best Carpenters tribute around today.
Click below to hear Tania Sing:
Songs can include
Yesterday Once More
We've Only Just Begun
Top Of The World
Ticket To Ride
This Masquerade
Theres A Kind Of Hush
Superstar
Solitaire
Rainy Days & Mondays
Please Mr Postman
Only Yesterday
Jambalaya
I Need To Be In Love
Goodbye To Love
For All We Know
Close To You
Sing
Tania Alboni Tribute to Karen Carpenter.
David Lloyd, Beckenham NYE 2009.

Tania & Darren Alboni Tribute to The Carpenters.
Matchroom Suite, Plymouth 2007
The show can be purely the Carpenters show, or if you want more variety why not have two or more acts in one night.

It is also possible to have a 45 minute set as Karen Carpenter then a 45 minute set of Tania dressed as herself doing all the voices of all her other acts.

If its even more variety you are after, Tania also works with her Husband Darren for the full "Ultimate Tribute Show"

More about Tania
Tania has been performing her tribute to Cher since 1997.
She started by touring with "Stars in Their Eyes" contestant Terry Nash (Meatloaf) where she sang the girl parts in the Meatloaf songs, and was the lead female vocalist in the Commitments Tribute band "Mustangs Alley". This later developed into "The Meatloaf and Cher Show".
Since then, Tania has added other acts to her repertoire.
1997 Cher
2001 Shania Twain
2004 Sophie Ellis Bextor
2006 Karen Carpenter
2006 Abba
2007 Amy Winehouse
2010 Shakira

All of The Ultimate Tribute shows are available with professional sound and light equipment which is all fully PAT tested and is fully covered by public liability insurance. Click below to download the relevant certifates you need for your venue.
The Ultimate Tribute PAT certificate.
Tanias PLI certificate.
Darrens PLI certificate.

Live Shots


Background and party music is always available and can be played before and in the interval of shows if required.
If you would like to save money on a DJ and require music to played after the show, that is also possible for a small additional charge, depending on how long you wish the music to go on for. It is also possible to have your own MP3 player or laptop plugged into the system, so that you can have the exact music you require for your event.

All shows are available with a full band on request.
Both Tania and Darren are registered members of the Musicians Union
With any show Darren & Tania can bring along a professional event photographer, who will set up a studio and lighting area and take photos of all your guests.
They can also be available after her show to pose for photos with your guests.
The photographer will be free of charge. Stunning framed prints will be available to buy on the night.
To see some of the photographers work go to
www.thephotogenic.co.uk
Below are some cutouts that you can make your own poster with,
Click on picture for a large version to appear in a pop up window.